Left: The golden ratio is represented six times (ratio of longer to shorter line within a color). Right: Building a 3d model greatly helped with the design.
We built the prototype out of pine. It ended up deviating from the design, but important lessons were learned.
Tucker seems to be ok with it.
I bought a board of figured mahogany for the final piece.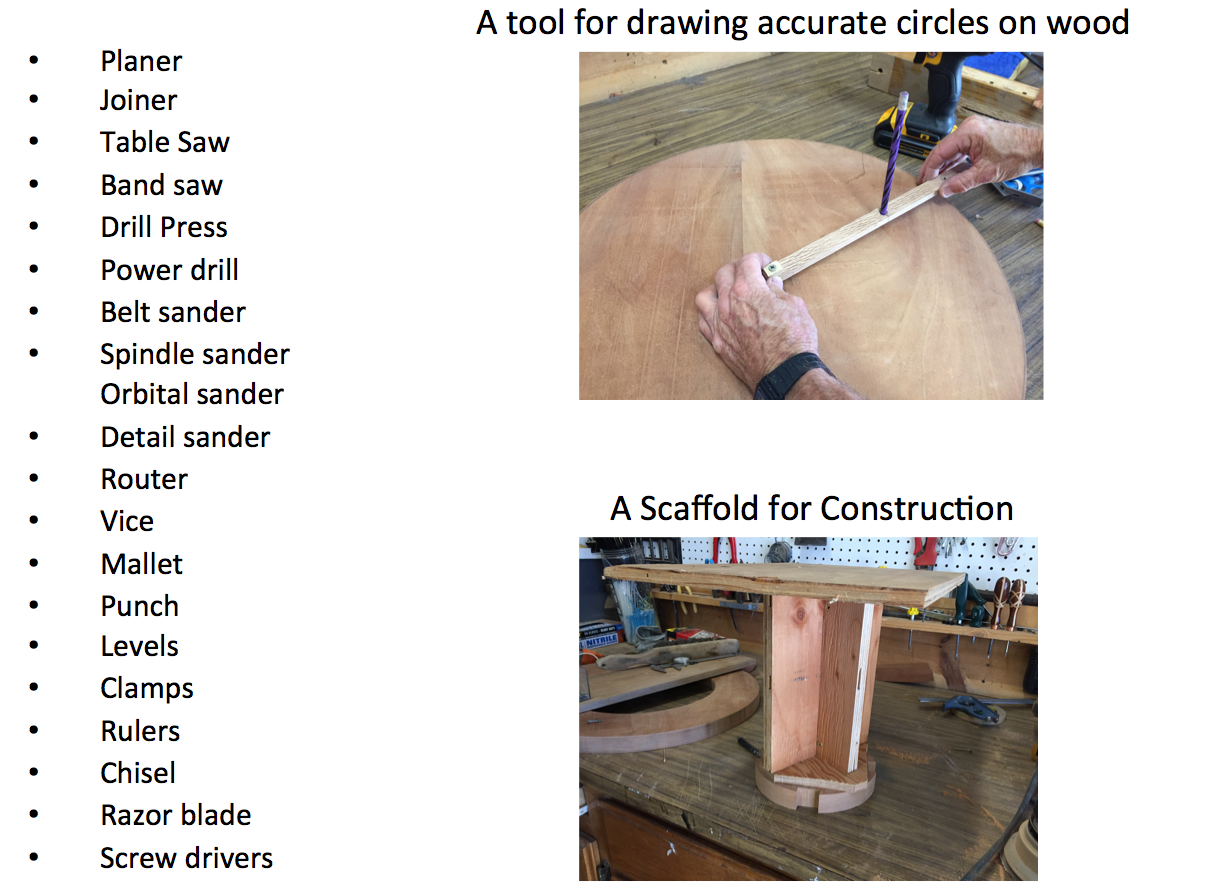 A surprising variety of tools were needed for this project, including custom made tools.
We went with an oil based stain followed by a semi-gloss finish to bring out the beauty of the wood.
The sun brings out the original orangish color of the wood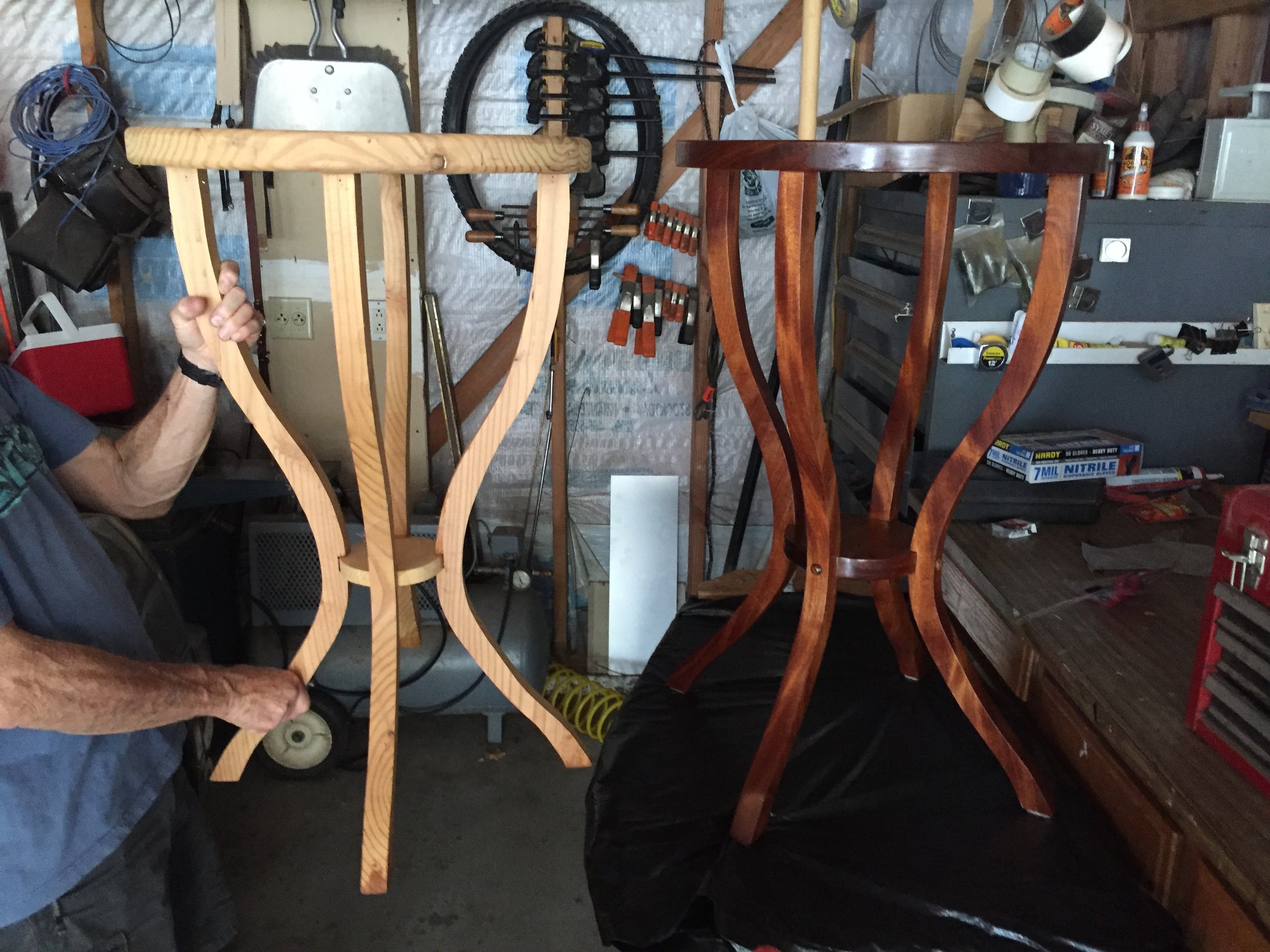 A comparison of the prototype to the final piece.